Deciding which outfit to wear is probably one of the hardest decisions we have to make throughout the day. And though its easier to decide an outfit for a family and friends event since you know those people and you don't have to worry about "impressions', deciding what to wear at a work holiday party is a totally different story. It's natural to feel intimidated by the idea of making a lasting impression on not just peers but also supervisors, senior management, competitors fighting for the same position as you, and team members who look up to you. Dressing to impress is not just about wearing fancy or expensive clothes, it has more to do with expressing yourself and your style non verbally. As the famous American fashion designer Rachel Zoe said "Style is a way to say who you are without having to speak" Now, let's talk about the best options we can avail when planning our outfit for the next big holiday party at your office.
1. Plaid
Being the 'it' item of the season, plaid blazers go well with a lot of combinations. Try out either of the following combinations and you will not be disappointed:
Black jeans and silk top under an oversized plaid blazer paired with your favorite pair of booties.
You can pair a plaid jacket with your favorite black knee length dress and finish it off with a pair of black heels and bold earrings.
A plaid dress with plain dark colored slim fit blazer is another chic combo for your work party look. You can pair with a pair of pumps (or heels).
A silk tucked-in top with a pencil skirt and plaid blazer is a life savor combination. It will make you look sassy and classy both at the same time.
2. Sequin Dress
When going to a nighttime work party arranged by your rather fancy firm- a sequined dress can be your outfit of choice. Go for a darker color when opting for a sequin dress and pair it with fancy high heels. The length of the dress could depend on either your comfort level or the mood for the night. A black sequin skirt with a frock top and a black a line button up blazer can be another idea for a casual work party.
3. Pencil Skirts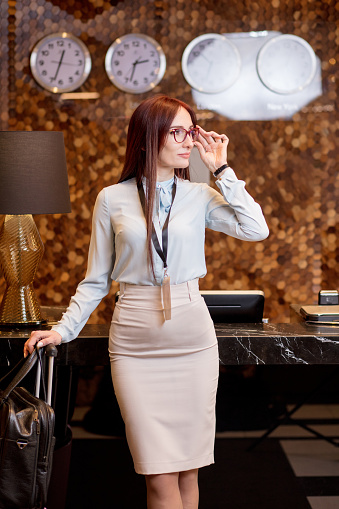 Raise your hand if you are a fan of Rachel Zane's( Meghan Markle's character in the popular TV series 'Suits' – in case you were wondering) pencil skirts. Well we surely are. Pair your pencil skirt with a flowy blouse, a bell sleeved top or if the party is outdoor you can even throw on a classy blazer to enhance the look. Add a pair of stilettos and viola, you're all set to make a lasting impression on the corporate bosses.
4. A Bright Colored Pant Suit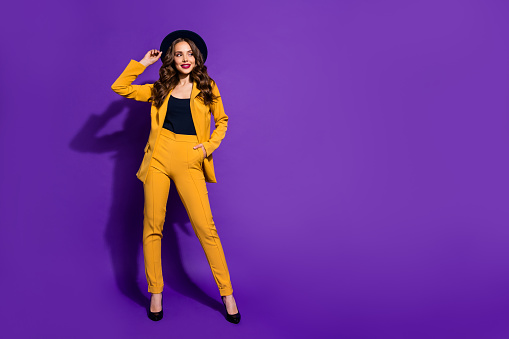 All corporate professionals do have one or a few pant suits that are eye-catching but too vivid and lustrous for everyday office. Well a work party could be the perfect time to flaunt that bright colored suit. You can opt for a slim fitted or oversized blazer with high heels. For the choice of pants you can go for either a straight pant or a bell bottom depending on your style of blazer.
5. Velvet Dress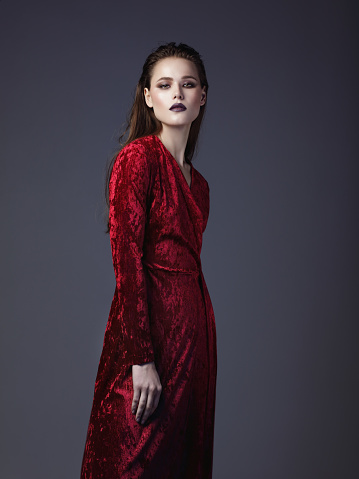 A velvet dress is a perfect winter outfit. It'll keep you warm as well as give a sophisticated feel. You can go for either a monotone knee length velvet dress with high heels and a belt around the waist to give it a perfect finish. Velvet pantsuits and jumpsuits are also increasingly common these days so if you haven't yet tried that, now is the time ladies.
6. Jumpsuit
When deciding what to wear to a work holiday party, a jumpsuit may sound like a too casual choice but make no mistake. A right picked jumpsuit can be formal and classy at the same time. Try out either of the following and rock the party tonight:
A tie waist tube jumpsuit paired with peek toe or open-toe heels.
A one-shoulder fit and flared jumpsuit with high heels.
An off-shoulder or sweetheart neckline formal jumpsuit.
A v neck flared sleeveless jumpsuit with a dark-coloured blazer. You can choose to not slip your arms through the sleeves of the blazer for a less formal look.
7. Sweater Dress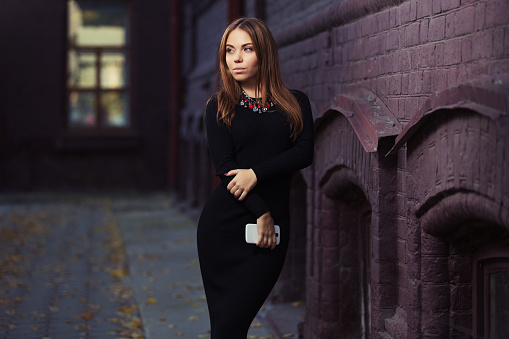 Perhaps the most convenient answer to the question of 'what to wear to a work holiday party' comes in the form of a body-con sweater dress – a sophisticated outfit for a work party especially on a chilly night in the winters. It hugs you in all the right places and keeps you warm and fuzzy. Walk around the party in high heels and impress your peers and bosses all alike.
8. Stylish Heels
Last but definitely not the least, add heels! You can never go wrong with them. Whether it is with a pair of skinny jeans, a pencil skirt with tucked in top, a knee length off shoulder dress or a flowy gown- heels can go perfectly well with any of them. It's the simplest way to add a formal touch to your well picked outfit (unless the party is at the beach or a ski resort).