Since air travel during the pandemic is not recommended, many are opting to travel by road to nearby destinations for a getaway. It's tough staying cooped up indoors all the time, especially during the warmer months. As a result, should you choose to embark on a road trip, it's important you stay safe and avoid any unexpected stops along the way. Here is a covid road trip checklist you should follow to ensure you stay safe while travelling during the pandemic.
Schedule A Car Check Up
Before you head out on your road trip, it's wise to take your car to the mechanic for a quick checkup because the last thing you'd want on your trip is to have car troubles. Get your wheels, tire rotation and engine checked out, get an oil change and have the mechanic also check your brake pads for any wearing out. Make sure to get this checkup done at least a week or two before you leave so you have time to address any issues that come up from the appointment. Once you have this checked off your covid road trip checklist, you're one step closer to having safe travels.
Plan Your Route and Location
While many businesses are slowly reopening, this doesn't mean that the pandemic has ended. You still need to do everything you can on your end to avoid contracting the virus. As a result, it's important to plan your road trip carefully and do it ahead of time.
Map out the route you will be taking so you can plan where you want to make stops. If you will be stopping for food, I suggest going to drive thru's to keep your contact with other people limited. If you are going to a restaurant, make sure you give them a call ahead of time to find out if they're even operating and what procedures they have in place for Covid.
Make all of your hotel or night stay reservations prior to departing on your road trip and do them either online or over the phone to keep your distance from others. If you're planning on going to theme parks or local attractions, do confirm if they're open and whether you are required to make reservations or not.
Pack The Essentials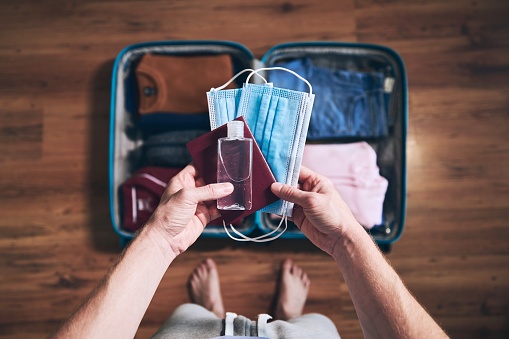 The next item on your covid road trip checklist should be packing the essentials to protect and sanitize yourself. Some items you should pack are:
If you can, try to pack your own food and drinks so you don't have to stop at rest stops and expose yourself to others. Practice frequent hand washing if you do decide to make stops.

Check out '14 Things You Should Always Have In Your Car' for a list of additional must-have items that you should keep in your car for road trips.
Use Contactless Payments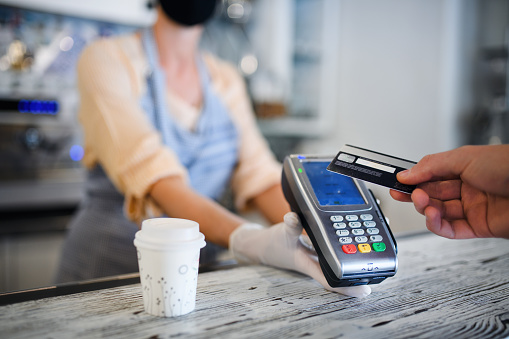 Paying with cash, credit or debit cards can be a source of virus transmission according to the CDC. So whenever possible, use contactless payment systems such as Apple Pay, Google Pay, Venmo, Paypal etc. instead of handing your credit card to an employee. 
If you have to use physical credit cards or cash to pay, then make sure to not touch your face right after and sanitize immediately. If paying with cash, try placing the cash on a counter instead of handing it directly over to someone's hand to keep physical interaction to a minimum.
Take Precautions
Take the utmost precautions while travelling by doing the following:
Sanitize Your Accommodations
If you're staying at a hotel or Airbnb, ask what precautions they are taking due to covid and their cleaning and sanitization procedures. Even if your accommodation is sanitized, I suggest erring on the side of caution and be mindful of what you touch and wash your hands frequently.
Avoid Door Handles
Try to avoid touching surfaces if possible and enter buildings from automatic doors if they have them.
Avoid Elevators
Whenever possible, take the stairs instead of the elevator. Due to their small size, elevators can be a challenging place to practice social distancing. Always wear your mask inside the elevator and sanitize after pressing the buttons. It would be a good idea to get a no-touch button presser and have it handy with you.
---
Hopefully, you are now better prepared for your road trip travels during the pandemic. Remember, it's always better to be safe than sorry. So, what items are on your covid road trip checklist? Let me know in the comments below!