'Tis the season to be jolly fa la la la la la la la la.' Winters are that time of the year when everyone's looking for an excuse to come together, to celebrate, laugh and enjoy with friends, family and dear ones. Within our rapidly progressing world it's quite a challenge to provide healthy entertainment for our kids while also keeping them rooted to traditions. To give them the confidence that sky is the limit but having them firmly anchored to the ground by giving them strong moral values and enriching their childhood with interesting and fun family traditions. Following is a list of fun winter activities for kids (and their parents.)
1. Hot chocolate, Marshmallows & S'mores
As the winter snow pelts down from the clouds, nothing feels better than a hot cocoa with marshmallows. Surprise your kids by arranging a small campfire in your balcony or patio and make some S'mores. Ah the joy of roasted marshmallows sandwiched between two graham crackers and layered with chocolate. Add a mug of piping hot chocolate and the treat will be worth it. (Disclaimer: don't blame us if your kids demand to have it over and over and over again).
2. Go Sledding
Getting out of your warm and comfy blankets in winters can be a bit of a challenge but once you get your feet on the snow, there's no stopping the fun. Plan a sledding tour with your kids and record the smiles and laughter on their faces as they rush downhill on a sled and feel the gush of chilly winter air on their faces. (Mommies and daddies do make sure you have your munchkins nicely wrapped in proper winter wear though).
3. Do you wanna build a Snowman?
Just like Christmas is incomplete without Santa, winters are incomplete with a bunch of funny looking snowmen in your backyard. Encourage your kids to be creative and use carrots, buttons, Oreos, hats and scarves to add to the handsomeness of their creations.
4. Snow Ball Attack
While you are at it (out in the snow, building your own family of snowmen), entertain your kids with a good snowball fight. Not only will this burn some calories gained from those yummy hot chocolates and ginger bread cookies but will also serve as a fun reminder that physical activity is important.
5. Paper Crafts
One of the most beautiful things about the holiday season is that you get to be together and learn from one another and for one another. Adding to your list of fun winter activities for kids should be a friendly competition of paper crafts. You can encourage your kids to draw inspiration from their surroundings. Creating crafts like paper snowflakes, pine trees and snowmen will help them explore new things while spending time with their siblings and of course you.
6. Build a Snow Fort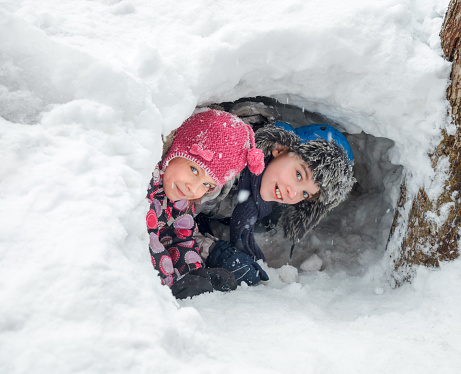 When in snow, build a snow fort – who said it? Well somebody should have! While sculpting ice might be tricky and even risky for kids as it involves proper tools and sharp utensils, building a fort or a castle (just like we do with sand) can be a fun alternative. And right next to your gorgeous fort you can teach your child to make their own personal SNOW ANGEL.
7. Personalized Greeting Cards
Nothing touches a heart more than hand made cards and especially during the holiday season. Sit down with your kids and take out your scissors, ribbons, crayons and markers and make some beautiful personalized greeting cards for grandma and grandpa. And once your kid starts enjoying, they might insist on making a few more for aunts and uncles and neighbors and friends.
8. Go Ice Skating and Skiing
Fun winter activities for kids may even include donning your ice skates and taking a few rounds at the nearest ice rink with your kids. Or if they are old enough then grab your skiing gear and head for the mountains.
9. Christmas Lights
As we enter the final month of a rather notorious 2020 let's get into the spirit of Christmas by decorating our houses with Christmas lights and of course the infamous Christmas tree.
10. Make Gingerbread Cookies
Add a dash of fun to your kitchen too by making some gingerbread cookies with your kids and partner. If you are a cautious parent who doesn't want their kid(s) to be around sharp cutters and heated ovens then you can lay out the baked and cooled cookies on a tray for them and allow them to decorate them with their favorite icings. Add in a fun element by preparing for them some chef hats and aprons and making them feel like little master chefs.
11. Go To A Winter Festival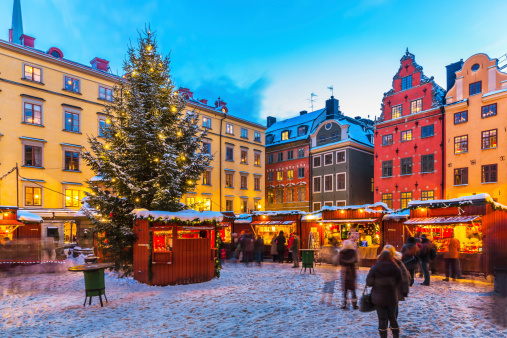 While spending family time is important, it is also healthy for your kids to go out and meet new people and distant relatives. Take them out to see a winter festival where they can not only participate in different fun games and make new friends but also experience your town's traditions and learn to appreciate the value of a community.
12. Make Your Own Christmas Tree Ornaments
Last but not the least, help them make their own Christmas ornaments. Many families have hand me down ornaments that have been passed down through generations but the traditions must have started somewhere. Making their own Christmas tree ornaments will give them something beautiful and tangible to remember their childhood by. Make most of this winter season by planning some fun winter activities for your kids.